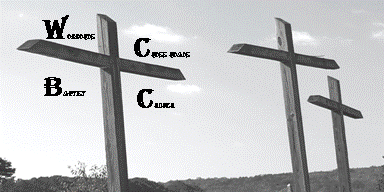 Wofford's Cross Roads Baptist Church exists to know God, Love God, and to serve him in accordance to his will.
"But Jesus beheld them, and said unto them, with men this is impossible; but with God all things are possible." Matthew 19:26
In-person church services resuming this coming Sunday, Oct. 3. Sunday School at 10:00 and worship at 11:00. Please wear masks and practice health protocols.
Sunday September 12, 2021 immediately following morning worship service
Revival Services Postponed
Monday September 13 through Wednesday September 15 starting at 7:00 PM each night.
Reverand Kyle Claton will be preaching our Revival.
Deacon Ordination Service Postponed
Sunday September 19, 2021 at 11:00 AM. Plan to attend to support our new Deacon and Deacon assistant.