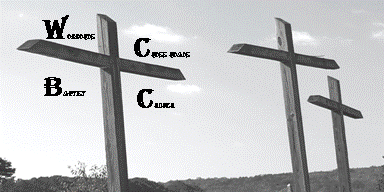 Wofford's Cross Roads Baptist Church exists to know God, Love God, and to serve him in accordance to his will.
"But Jesus beheld them, and said unto them, with men this is impossible; but with God all things are possible." Matthew 19:26
Bible Study we are currently having each
Wednesday night at 7:00 PM. Everyone is invited.