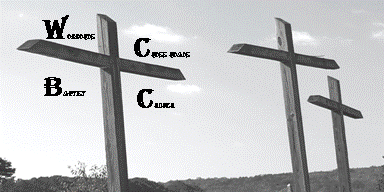 Wofford's Cross Roads Baptist Church exists to know God, Love God, and to serve him in accordance to his will.
"But Jesus beheld them, and said unto them, with men this is impossible; but with God all things are possible." Matthew 19:26
Breaking News: Church leadership has decided to reopen with recommended Covid-19 precautions.




Sunday School starts at 10:0 and Worship Service at 11:00. Zoom will be active for Sunday School and YouTube live for Worship Service.