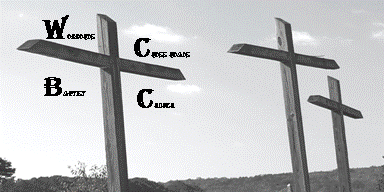 Wofford's Cross Roads Baptist Church exists to know God, Love God, and to serve him in accordance to his will.
"But Jesus beheld them, and said unto them, with men this is impossible; but with God all things are possible." Matthew 19:26
Due to recent Covid positive tests and exposure in our church, in-person services are cancelled Sept 5-12. We will reassess and notify you of future decisions.
This page isn't available right now. But we're working on a fix, ASAP. Try again soon.